Obtain the data you require to boost
employee productivity and customer service quality
Call centers handle the majority of virtual customer support interactions, and the customer's experience with them can be a defining point for your company. Get real-time visibility into your call center employees' computer activity and start establishing accountability and optimizing performance with our CloudDesk® employee monitoring software for custom services to ensure your clients are getting the finest treatment.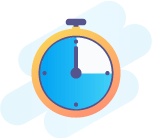 Minimize the
Average Waiting Time
The longer you make customers wait, the less valuable your service becomes to them. CloudDesk® tracks each employee's active, idle, and break hours to help reduce client wait times. You can look over the data and make changes to improve their availability to attend consumer calls.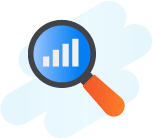 Facilitate Learning
And Progression
Consider using CloudDesk® as a starting point for agent evaluation, feedback, and training. Its software aids in the identification of problems and learning from them, paving the way for growth. When agents are aware that their computer actions are being monitored, they concentrate on improving their performance and attempting to maintain their good ratings.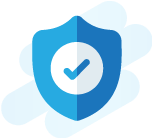 To encourage appropriate user behavior and accountability, deploy the CloudDesk® call center employee monitoring software. It helps to prevent any inappropriate web or app usage within the call center network, and it keeps call agents alert by constantly monitoring their activity to prevent mistakes or misbehaving.
CloudDesk® is the most cost-effective cloud-based employee monitoring software, lowering fixed costs such as IT infrastructure investments and maintenance costs.
Increase Productivity
CloudDesk® consistently increases the productivity of small and medium-sized organizations and generally maximize their workforce productivity without fail. By establishing employee accountability for their key performance indicator (KPI), producing effective results, and encouraging timely completion of each assigned work, the monitoring software progressively enhances business productivity.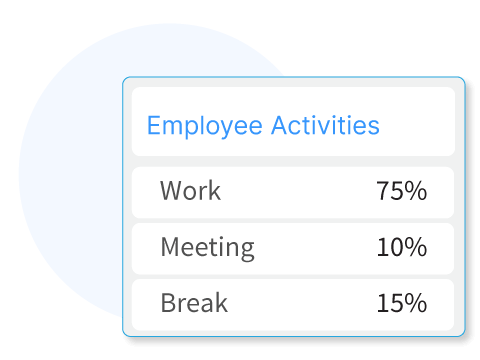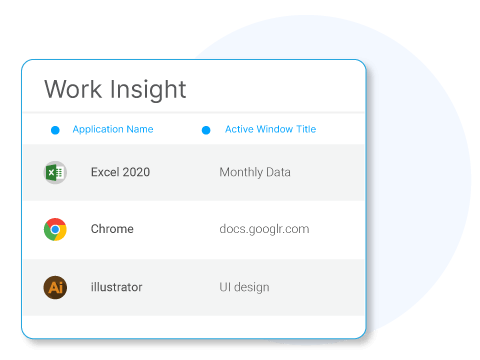 Stop Micromanaging
To ensure outstanding customer service, call center supervisors frequently micromanage each agent's web and app usage, keep track of breaks, and know their actual active hours. Instead of running from desk to desk, they can effortlessly collect and evaluate this information digitally with CloudDesk®.
Improve Your Customer's Experience
All of the above-mentioned monitoring activities will result in a very effective and efficient customer service agent team. They can give excellent customer service, leading to high client satisfaction, if they have the right skills. Customers that are satisfied with your services are the most crucial key in growing your business.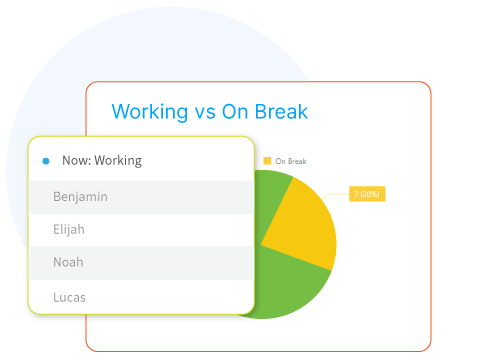 Establish a mutually trusting relationship between call center employees and management by letting managers know what their agents are doing and assuring agents that their every effort is accounted for and acknowledged.
Customer Service & Call Center Employee Monitoring Software
Remote Employee Activity Monitoring
Real-time monitoring of every remote employee activity. Preventing misconduct while enhancing production and ROI.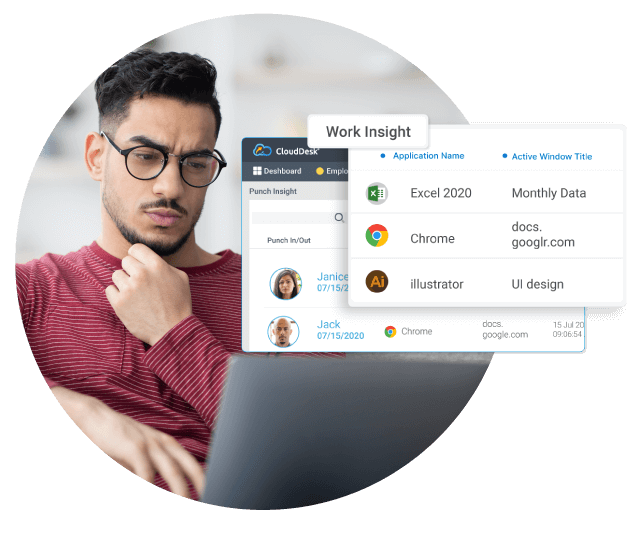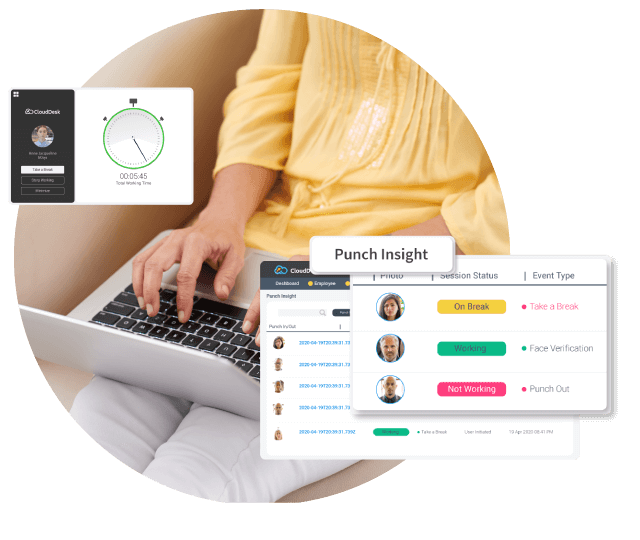 Employee Time Tracking
Allow employees to check-in/check-out and enroll their Face ID for day-to-day attendance confirmation.
Employee Engagement Checking
Throughout the working day, remind employees to confirm their engagement.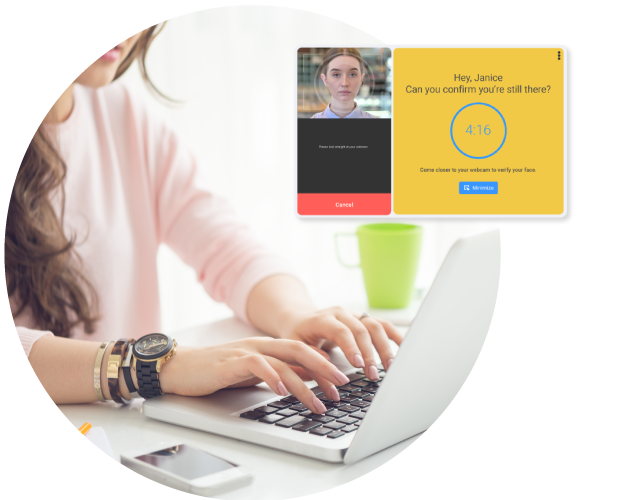 Live Screenshots
To keep employees concentrated on high-value activity, the software generates random screenshots.


Monitor Web And App Usage
Keep track of the website and app throughout the day to confirm that they are dedicated and productive.
Employee Identity Verification
Employee monitoring software asks employees to authenticate their presence through face recognition on a regular basis.


Robust Insights
When employees check-in, it takes photos to document attendance and, optionally, log screenshots.
Seamless Integration & Management
Using our seamless integration engine, it syncs attendance data with UKG/Kronos and ADP.

Platform Flexibility
Admins can modify user settings and analyze data across multiple devices with web and mobile (Android and iOS) support.
Are you interested in learning
Why CloudDesk® is the best employee monitoring software
for customer service and call centers?