Smartphone App To Monitor
Your Employees Computer Activity On The Go
CloudDesk® Mobile app allows you to get an instant view of employee work activity to quickly check the updates. The app allows you to access the data collected by your computer-based tracking software without bringing your laptop computer with you, making it easier for you to manage your team on the go.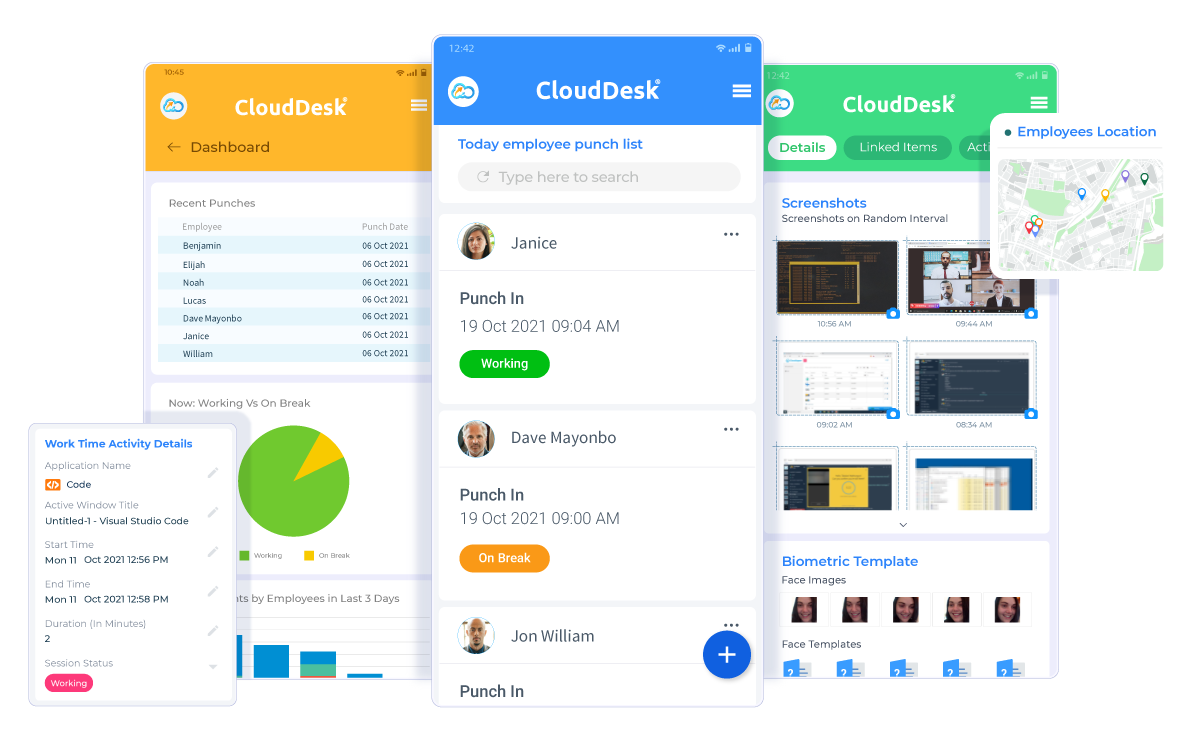 Easy-to-navigate dashboard with
all the crucial Insights

Get detailed insight of
work activity for better understanding

CloudDesk® mobile app is available in
both iOS and Android Platforms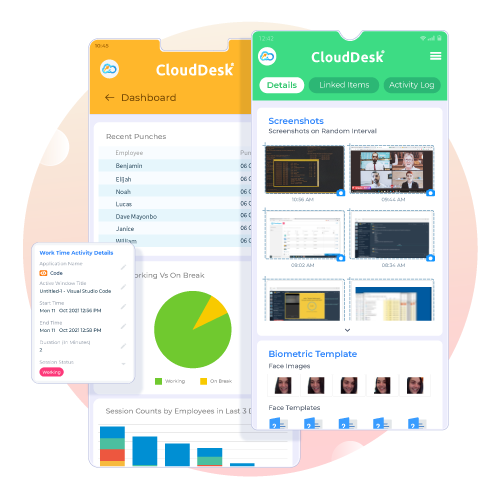 Monitor Employee Productivity Update
in Real-time With CloudDesk® Mobile App
CloudDesk® Mobile App is Designed to Monitor
Employee Efficiency and Boost Productivity

Never miss an update
With a desktop software based employee tracking system you can collect employees' work updates anytime regardless of your location.
Saves time
With a flexible mobile option to check updates, you can easily know how your employees are performing without the need to spend time on your computer.

No compromise on tracking
The fully featured productivity tracking process makes monitoring fast and simple, you are sure to identify any vital changes quickly using your smartphone.

Increases Employee Accountability
When your employees know that knowing their work activity is available at your fingertips they become more responsible and sincere to their task.

Gain Peace of Mind
While ensuring employee activity monitoring on the go, you gain complete peace of mind knowing that employees are on the right track.

Perfect for managing teams remotely
Managing a team remotely requires you to know exactly how they are working. When you can accurately get that data, it becomes easier to ensure that everyone is working efficiently.
Try CloudDesk® Free for 14 Days
Get full access to all features with a 14-day trial. No credit card needed. Cancel any time.