Measure And Improve The Performance Of Your Entire Team
Manage all the computers in your organization remotely from a centralized location. Your CloudDesk® account is accessible from any internet-enabled device, giving you access from anywhere at any time. Your employees are dealing with valuable information collected from your clients and you can closely monitor how your employees are working on their projects with the help of features like time tracking, web and app usage logs, and recorded screenshots.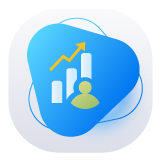 Track and Improve Employee Productivity
CloudDesk® is a cloud-based employee activity monitoring platform that offers real-time monitoring, automatic screenshots at regular intervals, and saves data in the cloud. The software can track each employee's active and idle hours to show results in an easy to understand dashboard and data visualizations that are crucial in managing a productive team.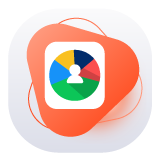 Using CloudDesk® automated time management systems for insurance companies eliminates any possibility of time theft or mishandling of client data. The software can track each employee's activity and track employee work data as a proof of work in an easy to understand dashboard to help you understand your employees better.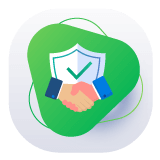 Transparency is the key to a mutually beneficial relationship between an employee and an employer. CloudDesk® lets you capture the complete employee activity data during their work hours, and allows you to offer them feedback with greater certainty,which creates a win-win situation for both parties.
CloudDesk® employee monitoring software is designed for both office and remote employees for the insurance industry
Establish Accountability
CloudDesk® is an automated monitoring software solution that maintains the identities of remote workers through its Face ID verification feature, implemented by the system at random intervals in order to detect any fraudulent activity. Our software also monitors each employee's idle time while working to effectively establish accountability and increase productivity during work hours.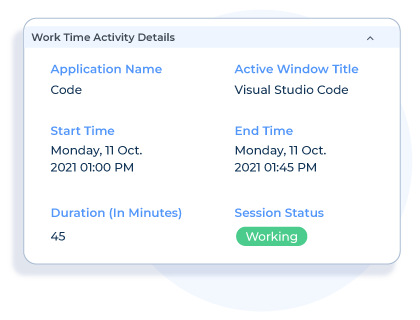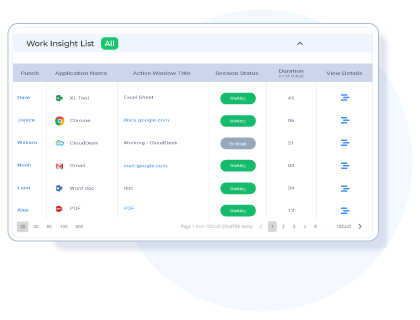 Know Your Employees Better
CloudDesk® gives you crucial data on employee work behavior like their most/least productive hours and performance and time management efficiency by keeping tabs on the running applications and web usage, which you can check to learn about their strengths and weaknesses. This further helps to accurately quote new clients and precisely allocate employees using historical hard data.
Improved Employee Management
CloudDesk®boosts the employee oversight capabilities of companies, ensuring that employees are following best practices when it comes to work-related tasks, secure access to sensitive company data, confidential resources, and security. It ensures that all employee activities are tracked, providing total visibility and traceability in operations.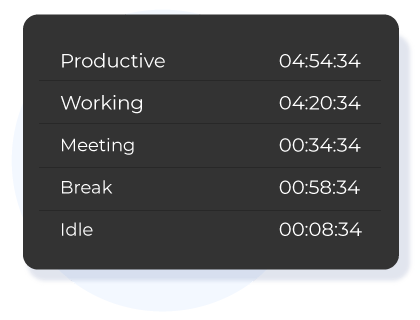 Use Clouddesk® For Employee Productivity Analysis And Appreciate The Deserving Ones
Employee Monitoring Software For Insurance Companies
Remote Employee Activity Monitoring
Real-time monitoring of every remote employee activity. Preventing misconduct while enhancing production and ROI.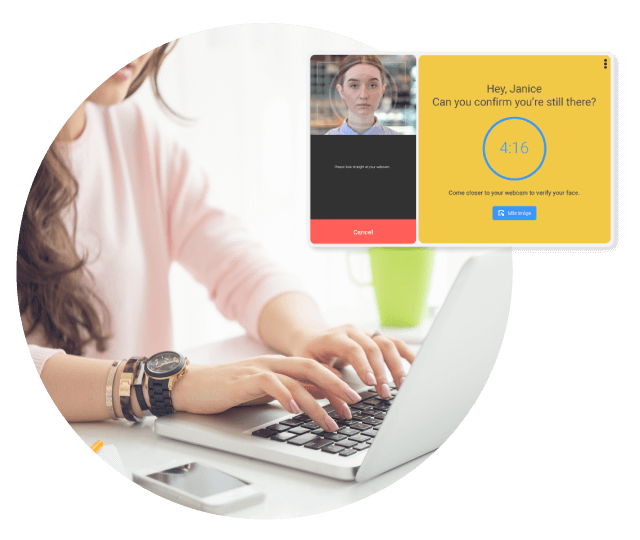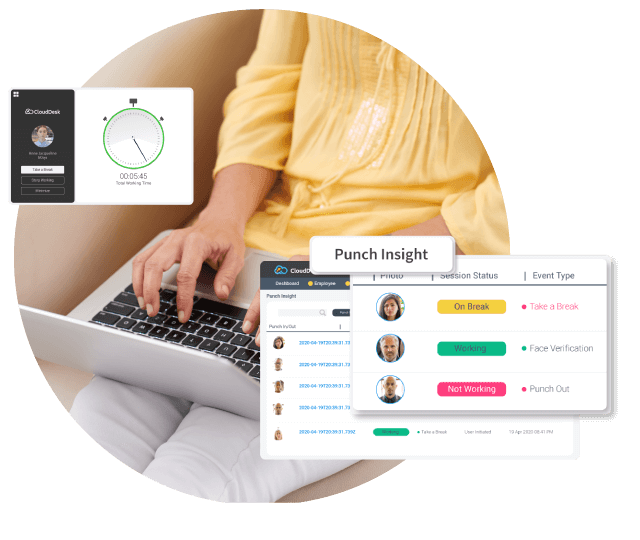 Employee Time Tracking
Allow employees to check-in/check-out and enroll their Face ID for day-to-day attendance confirmation.
Employee Engagement Checking
Throughout the working day, remind employees to confirm their engagement.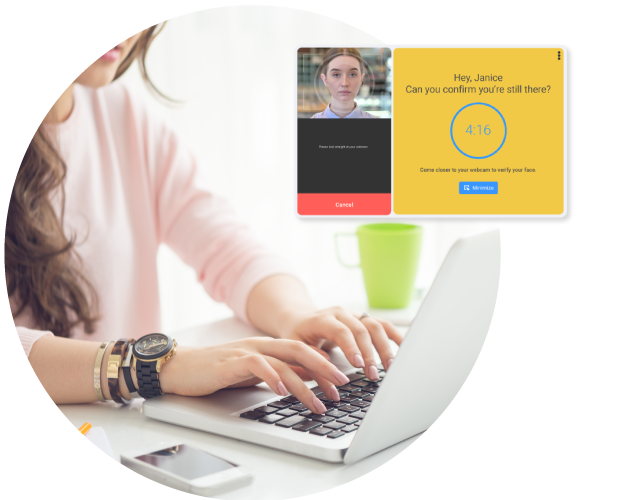 Live Screenshots
To keep employees concentrated on high-value activity, the software generates random screenshots.


Monitor Web And App Usage
Keep track of the website and app throughout the day to confirm that they are dedicated and productive.
Employee Identity Verification
Employee monitoring software asks employees to authenticate their presence through face recognition on a regular basis.


Robust Insights
When employees check-in, it takes photos to document attendance and, optionally, log screenshots.
Seamless Integration & Management
Using our seamless integration engine, it syncs attendance data with UKG/Kronos and ADP.

Platform Flexibility
Admins can modify user settings and analyze data across multiple devices with web and mobile (Android and iOS) support.
Are you interested in learning why CloudDesk® is the best employee monitoring software for your Insurance Companies?