CloudDesk® Provides You with the In-Depth Information
You Need to Streamline Your IT Projects
According to their project requirements, the majority of IT experts do work from both their office and their home workstation. In such situations, CloudDesk's employee monitoring software gives HR and management real-time visibility into their employees' activities, allowing them to analyze and improve productivity.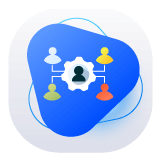 CloudDesk® provides real-time monitoring of employee web activity, as well as automated screenshots and cloud storage of web and app usage data. You can choose who you want to monitor, how much you want to monitor, when you want to monitor them, and for how long you want to monitor them.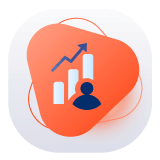 Optimize Employee
Productivity
Obtain data on your employees' performance level, daily activities, and timesheets in order to uncover their true potential, regardless of their remote location. Receive useful information about each employee's time-log, performance, and help them to be more productive.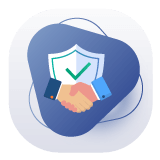 CloudDesk® is built from a completely ethical standpoint, having transparency, collaboration, and employee consent in mind. Our sophisticated software focuses on collecting work-related data in a context. There will be no spying, no invasion of privacy, just only transparency.
Get the Analytics to Measure the Productivity Level of Your IT Projects and Developments.
Establish Accountability
CloudDesk® is an automated monitoring solution that protects remote workers' identities via performing Face ID at random intervals to detect any fraudulent behavior. It also keeps track of employee idle time while the clock is running, allowing for better accountability and increased productivity during working hours.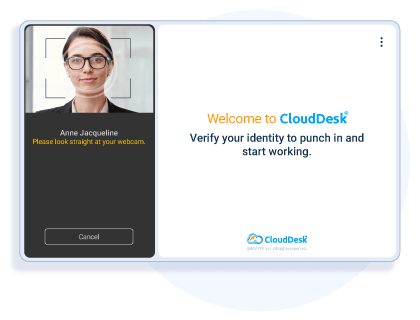 Advanced Reporting & Analytics
Examine your IT employees' screen captures, active and inactive hours, and web and app activity to uncover incontrovertible evidence of appropriate and inappropriate behavior. CloudDesk® keeps track of everything that has to do with work. Create custom reports with this information to uncover patterns of productive and unproductive work hours.
Flexible Working Hours
Nowadays, employees, especially the Millennial Tech, demand more from their employer. Allow your IT professionals to operate according to their own schedules. This allows them to achieve a better work-life balance while also increasing their productivity and engagement.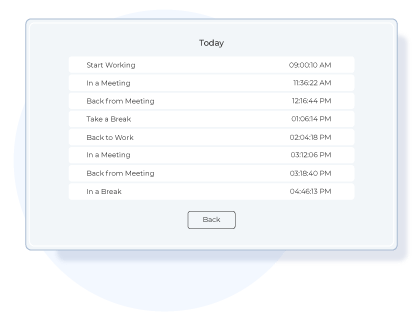 CloudDesk® Employee Monitoring Software From Developers. To Developers
Our Employee Monitoring Software
Remote Employee Activity Monitoring
Real-time monitoring of every remote employee activity. Preventing misconduct while enhancing production and ROI.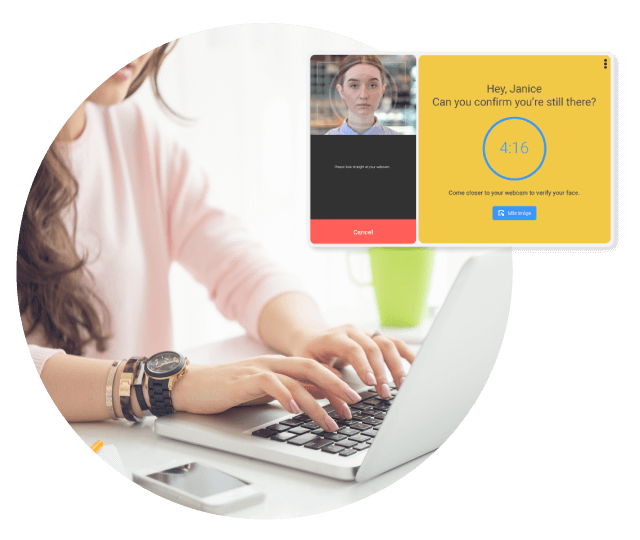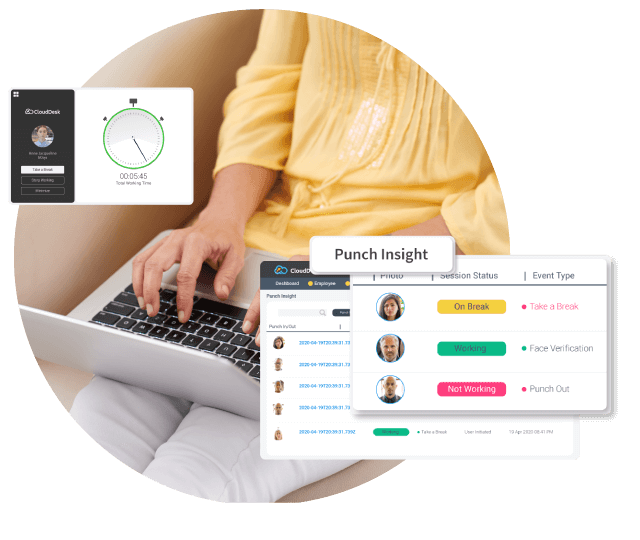 Employee Time Tracking
Allow employees to check-in/check-out and enroll their Face ID for day-to-day attendance confirmation.
Employee Engagement Checking
Throughout the working day, remind employees to confirm their engagement.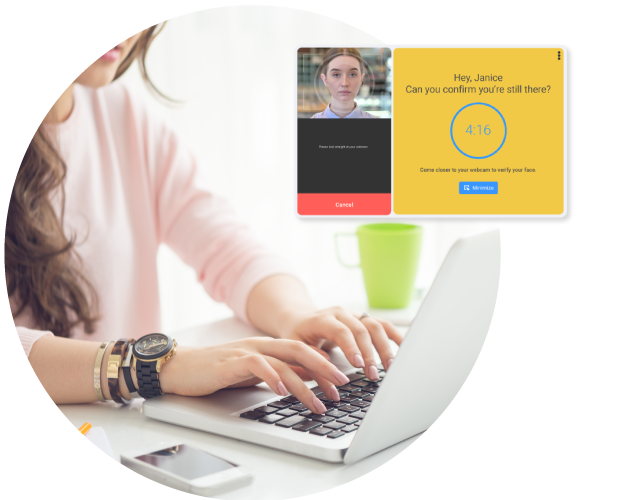 Live Screenshots
To keep employees concentrated on high-value activity, the software generates random screenshots.


Monitor Web And App Usage
Keep track of the website and app throughout the day to confirm that they are dedicated and productive.
Employee Identity Verification
Employee monitoring software asks employees to authenticate their presence through face recognition on a regular basis.


Robust Insights
When employees check-in, it takes photos to document attendance and, optionally, log screenshots.
Seamless Integration & Management
Using our seamless integration engine, it syncs attendance data with UKG/Kronos and ADP.

Platform Flexibility
Admins can modify user settings and analyze data across multiple devices with web and mobile (Android and iOS) support.
Try The Best Employee Monitoring Solution