Software To Make Sure
That Employees Are
Truly Working From Home
CloudDesk's remote employee monitoring software gives you real-time visibility over your distributed workforce's activities, allowing you to boost productivity, improve compliance, and enhance performance.

Welcome Transparency
To Achieve Efficiency

Employer
With CloudDesk®, there's no reason to doubt a team member and corporate politics can never impact a great team member's performance review.

Employee
Employees also have peace-of-mind knowing that their hard work and extra efforts are being documented.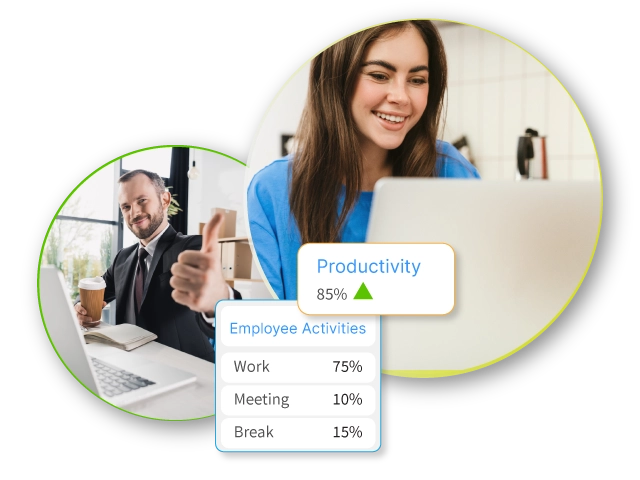 Why
CloudDesk®

Is Best
For Your Business?
With CloudDesk's employee monitoring software, you can boost productivity and employee satisfaction by providing more flexibility.

Work From Anywhere
By keeping track of time and attendance, breaks, and how much time they actually spent working, you may empower your employees to work from anywhere.

Know Who's Working On What
Know what your employees are doing, how they use the internet and apps, and how they spend their time. CloudDesk® gives the important information you need to understand the pattern of their work.

Offer Flexible Work Hours
An obsolete concept is to be bound to a desk for 8 hours/day. Modernize your business by allowing employees to work their own personal lives, not otherwise.