When teams work remotely, they can't succeed without having accountability. Team accountability is equally important for all employees, regardless of their position and hierarchy within their company.  In today's ever evolving work environment, there is no doubt that many organizations in the world have gone remote. As estimated 4.7 million employees, which is around 3.4% of the workforce, are now working in hybrid work mode, amongst which around 44% of employees are full-time remote workers. So, now when more and more companies are moving to work-from-home policy, leaders and project managers are concentrating on how to improve employee accountability in the remote workplace. 
Whether you have an entire team of virtual workers or a partly hybrid team, it can be moderately difficult to effectively participate, connect, and manage due to infrequent face-to-face communication. Remote team leaders face a number of key challenges in establishing accountability and efficiency when there's a lack of face-to-face interaction. Accountability at work ensures that supervisors, team members, and all other employees working in an organization take the responsibility for the work they do, keep their commitments, complete their tasks before deadline, and work proactively. The scenario is also the same when it comes to remote team accountability, where remote employees take the responsibility of his or her performance, actions, and behaviours. When an employee takes ownership of a task, they can take a more active role in business goals.
When a company nurtures accountability in a remote team, it leads to increased employee efficiency, higher employee esteem, and a better ROI. Businesses with strong team accountability achieve more and align their personal goals with their company's goals for the best achievable results.
To develop accountability in your remote team, you have to establish results-oriented goals from the get-go. From the very beginning you have to ensure that employees keep their commitments and perform towards goals. It's all about setting remote employees up for success.  To overcome this problem, here are few suggestions that can help your to increase employee accountability in the remote workforce: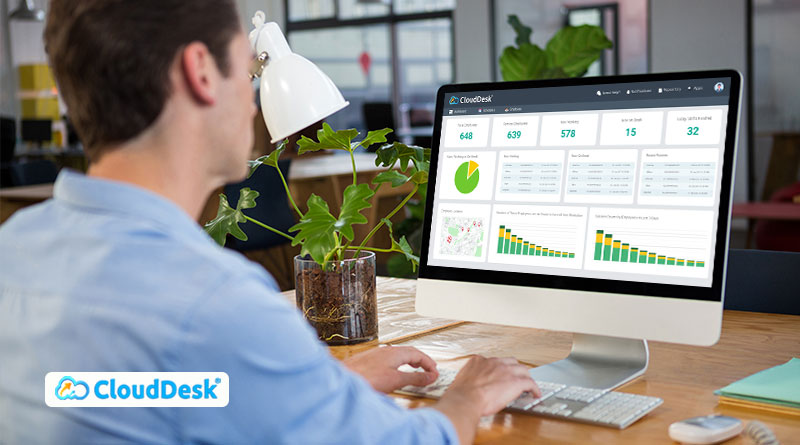 Remote Employee Accountability Framework
The first step to establish accountability is to build trust. And to build trust, you must first establish a framework for the work process. Always remember that guiding and maintaining employee accountability starts with the top. If a supervisor or team leader is dependable, goal-oriented, instructs clearly, gives constructive feedback, and takes responsibility for mistakes, they are exactly on the right track to build a culture of team accountability. Trust needs to be earned over time. To build trust, you must first establish a framework of accountability.
Define roles and responsibility to boost team accountability at work. In a remote work environment where employees can't see each other to ask for clarification, there must be transparency about who does what. When employees know their roles, they are more likely to take the ownership of their responsibilities.
If taking ownership of a task is the bedrock of your team's accountability, then remember communication is the strength of this foundation on which you build accountability. Establish a structured communication channel for your remote team where they can communicate with each other without any hassle. Whatever communication channel you create, make sure your team members use the platform to communicate with each other. Weekly one-on-one video meetings between supervisor and remote team members plays a vital role in building trust and harmony to maintain remote work accountability. The individual meeting gives employees the opportunity to reach out to their supervisor and speak frankly about their requirements – both professional and personal.
Use a project management tool to make a list of tasks and to-dos. This makes a lot of things handy for the remote workers, when they get all tasks and work-related information in one place. They can also see who is working on what and what the progress of other team members is on particular tasks. This also allows other team members to provide feedback and support to each other and combine all communication in one platform.
You can also create a workflow to increase remote employee accountability to measure the quality of a deliverable. When there is a chart of workflow, it cultivates a sense of ownership for all employees and with an efficient workflow employees know what to do one after another.
Use monitoring work from home employee software to increase your employees' producitivity. Many times in remote work environments, employees worry that all their hard work is not getting enough recognition. No matter how hard an employee works, at the end of the day everyone wants to be appreciated for their effort. With an employee monitoring software you can easily identify employees who have worked efficiently and you can further encourage them with incentives and other sources to motivate them. This practice will help others to be more accountable towards their task knowing the fact that even if they are working from home, their management is able to see their tasks.

Wrapping Up
Employee accountability is all about taking the ownership of the assigned task to perform better. It doesn't at all mean micromanaging your employees or constantly asking them for work updates. Remember, even if they are working from home and availing lots of benefits, this constant pestering can affect their performance in a negative way. Establishing accountability in a remote work environment is a slow process. You need to practice it in a very delicate way to set the framework and allow everyone to adapt the process.